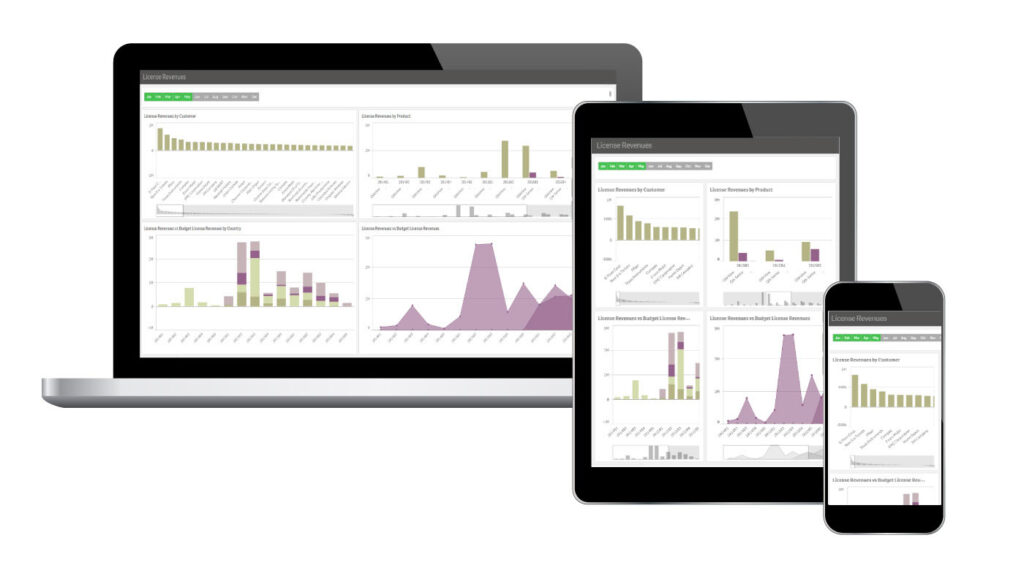 Qlik Sense makes it quick and easy to group views, analyze data in depth, and find connections in an instant to evaluate opportunities from any perspective.
To fully understand Qlik Sense, imagine an analytics tool so intuitive that any business decision maker could easily create custom reports and dynamic dashboards to explore large amounts of data and find strategic insights.
Our specialists are also experts in understanding the major business processes related to sales, manufacturing, logistics, finance and administration in addition to Qlik.
Thanks to our network of consultants and partners, we have already carried out more than 100 projects on Qlik with customers throughout the country.